Ethical and sustainable business represents for Secursat the general guideline to be followed in the development of all activities and services for customers. According to Secursat, sustainability and business ethics are essential tools for maintaining and gaining a competitive advantage as they represent the path to follow for the development of security models according to significant standards of effectiveness and efficiency.
In detail, Secursat's mission on the one hand is the creation of integrated safety strategies that involve, where possible, the safeguarding and recovery of existing technologies in order to both preserve customer investments and reduce waste and inefficiencies by minimizing production of technological waste and reducing the need for disposal. On the other hand, the remotization of technological management which, by exploiting the benefits of the network, allows the reduction of unnecessary on-site interventions and therefore mobility.
Secursat supports and develops its sustainable development strategy through concrete and real actions on which the entire operational business of the company and its staff is based, as well as sharing rules and policies aimed at transparency and sustainability.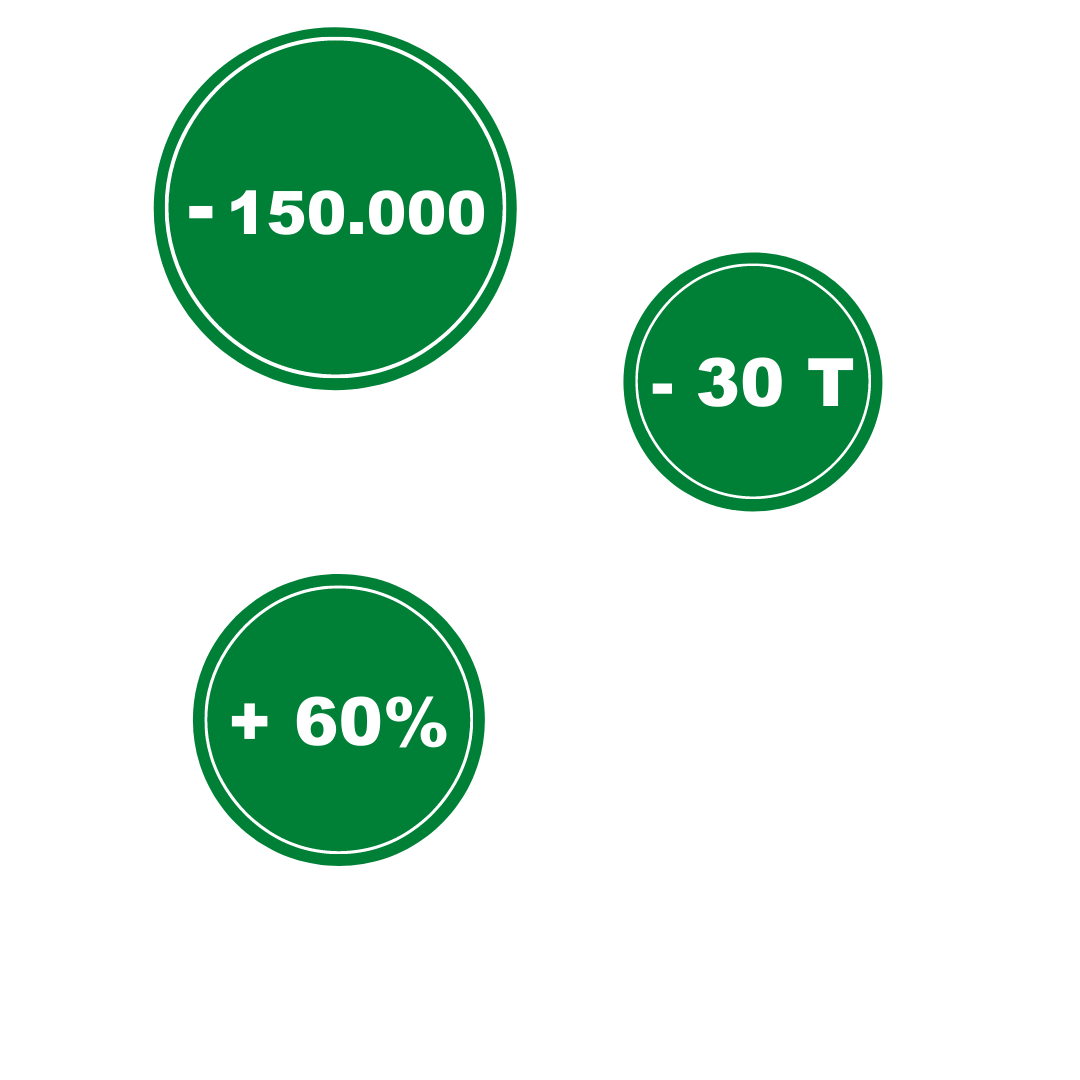 Secursat has a remote maintenance model dedicated to plants and security systems. Through an innovative management model with our Security Operation Centers certified in accordance with the UNI CEI EN 50518 standard, we reduce mobility where it is not necessary by carrying out activities entirely remotely.
We have created an internal process that, through a mix of skills and technology, allows us to manage plants and systems entirely remotely, contrasting the traditional management that involves on-site intervention. This model has allowed us to reduce 60% of routine maintenance operations entirely remotely in 2020 with an impact in six months of approximately 150,000 km less and over 30 tons less CO2 in the environment. This model does not replace human skills but through the use of technology aims to improve effectiveness and efficiency and propose a predictive security model.
To strengthen our commitment on legal issues to environmental sustainability, we have embarked on a new project with Treedom which has allowed us to plant 41 trees in 6 different countries in the world with the aim of absorbing CO2, promoting biodiversity and the enhancement of territories with benefits for the community. in which they are present.