Securweb 4.0
Organize and manage security on cloud
Securweb 4.0 is a cloud web-based platform to manage tickets related to the maintenance activities of security systems and systems, and surveillance services.
Through Securweb 4.0 it is possible, not only, to plan services and standardize behaviors, but also to obtain reports and alerts on reports and / or events, manage tickets by real-time acquisition of requests for intervention and execution confirmations, monitoring SLA and contractual KPIs in a simple, intuitive and easily shared way.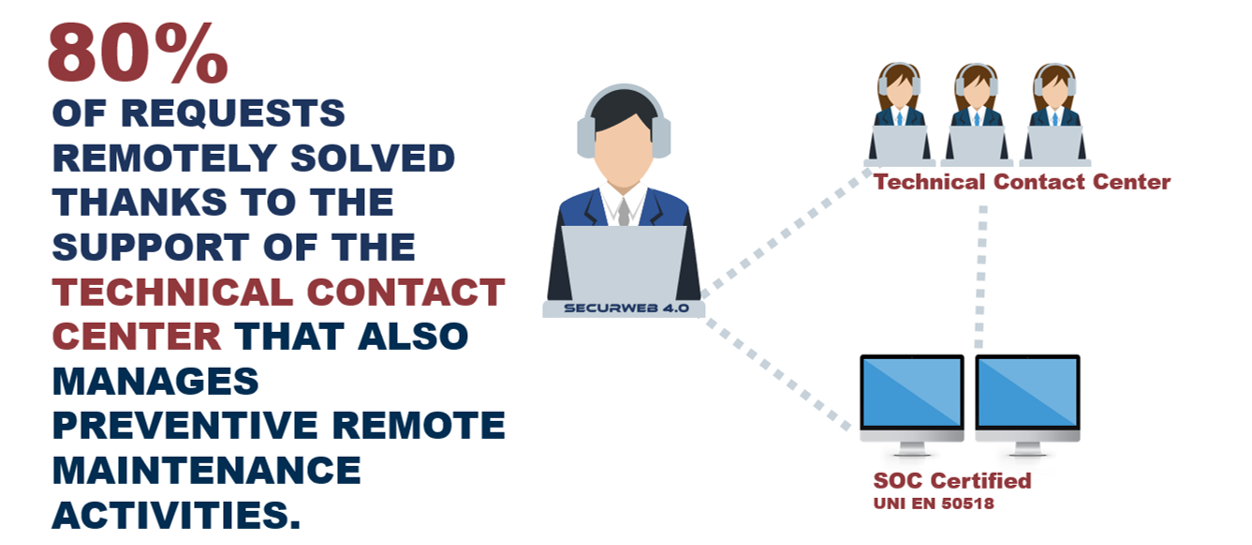 Through Securweb 4.0 Secursat, with the help of a technical Support Contact Center, it manages the security activities for its customers for over 4,800 sites in Italy, guaranteeing the management of operations according to high levels of effectiveness and efficiency.