SECURBOT
Digitize Help-Desk processes
WHEN TECHNOLOGY AND LANGUAGE COMBINE TO CREATE VALUE SOLUTIONS
Securbot is a customized, intuitive and versatile solution where, thanks to pre-established message flows, the user will be completely guided, without spending too much time, in solving the technical problem. Digitizing means abandoning traditional tools for new technological solutions aimed at streamlining workflows and automating activities and procedures thanks to the exploitation of new technologies. Today, in an increasingly digital world, this process is bringing about important changes for companies. In the wake of these changes Secursat has digitized the help desk process through a virtual assistant that allows you to solve problems thus optimizing both costs and time.
Securbot is a software solution designed to respond to various support requests, which allows you to reduce the cost of managing requests and to optimize the resolution of many types of questions and problems.
Securbot allows you to improve the management of company procedures by increasing operational effectiveness, analyzing data and information.
Secursat is able to create customized chat-bots for various companies and organizations, capable of operating in real-time and solving the various problems connected to security systems.
Systems which Securbot can be applicated to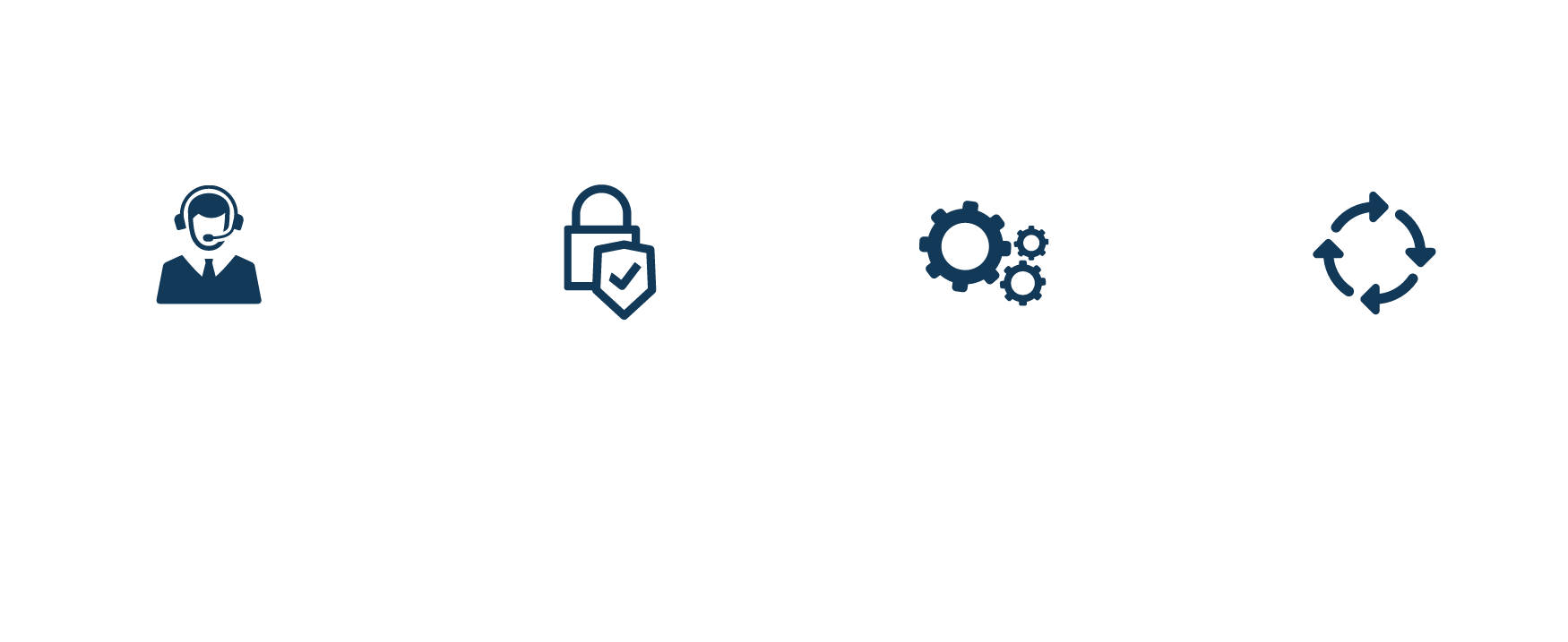 Stage of development of Securbot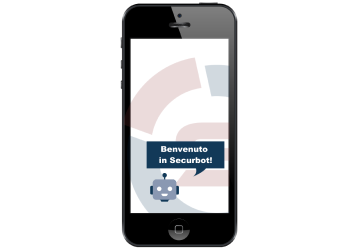 Digitizing and optimizing your processes through Securbot also means collecting useful data and information about your business, with the aim of using those data in a strategic way to better understand the dynamics and consequently improve them.
The creation of an ad hoc Securbot for the customer will take place in three phases: an initial phase of analysis of the procedures to be implemented, a second development phase and finally a third phase of project implementation with consequent support from Secursat for the customer.
The initial phase consists mainly of these 3 activities:
- Mapping of management processes to be digitized;
- In-depth study of critical issues to develop ad hoc procedures management flows;
- Clear and precise classification of the solutions to the most recurring problems.
The information collected will then be useful in the development phase for the creation of flows with if-then logic that will automate management processes and optimize the customer's time and costs. In the third phase, once Securbot has been created, Secursat will provide support for the use of the tool, providing the customer with periodic reports with data and information that will be used for the development of strategic actions based on the results of the data analysis.